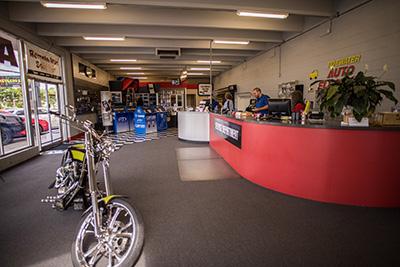 When we opened our doors in 1977 we made a commitment to our customers. A commitment to provide the best possible service at the best possible price…PERIOD. We are proud to say that we did it then, we do it now, and we will continue to do it in the future. Our belief is that "If you're not happy, we're not happy". While most would consider this to be a "slogan", we consider it to be a promise.
We pride ourselves in the fact that we are unique,  not only because of the nature of what it is that we do, (specialists in automotive electrical systems), but because we consider ourselves to be professionals within the industry.
Just some of the things that makes us unique are:
Modern up to date equipment
Attendance at technical seminars on a regular basis
Immediate access to technical data via our in-house reference library
---
"It is dedication to state-of-the-art technology that gives us the advantage over our competitors."
~ Gordon Rudolph
---
About the Owner – GORDON RUDOLPH
Since an early age Gordon lived and breathed cars. So much so, that as a child his mother would have the rule…"No car talk at the dinner table!"  At the age of eighteen Gordon enlisted in the Navy and became an Aviation Electronic Specialist, eventually performing maintenance and diagnostics on A-6 attack aircraft.  In 1982 Gordon joined his father in the family business, eventually buying it in 1986.