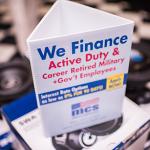 Tidewater Auto Electric and Sound is THE destination for car audio systems in Virginia Beach. We provide complete sales and installation for cars, trucks, and Harley Davidson motorcycle owners in Virginia Beach and surrounding areas. We have created a unique custom "listening and buying" environment in our showroom. First, we provide an interactive sound display for those who would prefer to browse on their own.  Next, our well-trained sound solution consultant is available to assist you with any and all of your shopping questions. With our wide selection of systems you can be sure that we have an audio system to meet ALL your sound and budget requirements.
Upgrade your ride with Tidewater Auto Electric and Sound for the ultimate in car audio systems, amps, speakers, subwoofers and GPS! 
Some of the unique benefits we offer our clients are:
2 year warranties standard on all stereo radios
at no additional charge*
Lifetime warranty on all alarms and remote start systems*
Some of the best prices in all of Tidewater!
      *see store representative for details
Have a question or need an estimate? Feel free to email us at aftermarket@taeaudio.com